Home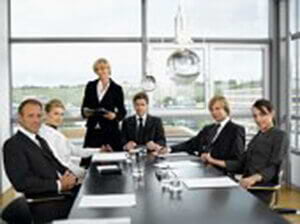 Twenty-First Century designs, develops, markets and implements computer software packages for business applications. Twenty-First Century's basic mission is to provide companies with computer systems for more efficient operations and for better management decisions.
Twenty-First Century was founded by Robert Bullemer in 1986. The California Corporation is headquartered in Santa Barbara, California. The company has four major product/service divisions:
hedge fund software

hotel software

loan software

partnership software
The PARTNERSHIP SOFTWARE division's primary product, the PARTNERS SYSTEM, is a comprehensive administration system for hedge funds and syndicators of real estate, oil & gas, movie production, agricultural deals and other limited partnership organizations. The major functions include investor reporting, broker support, distribution payments to limited partners, tax schedule k-1 reporting, escrow period processing, capital account reconciliation, and management reporting. The system runs on personal computers both single station and multiuser networks.
The HOTEL SOFTWARE division produces a comprehensive property management system for hotels, motels and resorts. The front office functions include reservations, guest check in, front desk, guest check out, night audit, housekeeping, property maintenance and general manager. The internet reservations system allows guests to make reservations on the hotel web site and update the database on the front desk computer at the hotel. The call accounting system computes the cost of guest phone calls, applies a markup and automatically posts the price to the guest folios. The condominium management system tracks rental revenue and posts monthly fees for condominium owners.
The LOAN SOFTWARE division offers a series of products for loan origination, servicing, portfolio management, and pipeline tracking. These systems are designed for mortgage banking companies, auto/vehicle finance companies and other companies with loan portfolios. The vehicle loan servicing system tracks loans on autos, trucks, RVs, boats and other vehicles. The internet access system allows borrowers to connect via the internet to view/print their current customer statement. The investor performance tracking system provides performance statements, distribution checks and 1099 tax forms for loan company investors.
TWENTY-FIRST CENTURY plans to develop more products for specialized vertical market applications. The product development strategy is a focused approach which targets specific vertical markets with a fully integrated set of functional applications.