Home
NEW LOAN ORIGINATION SOFTWARE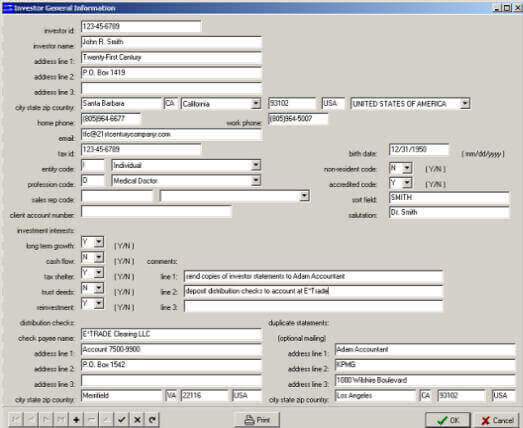 DOCS SYSTEM -- LOAN ORIGINATION SOFTWARE
Written in highly efficient visual pascal programming language with a graphical point and click interface for the windows environment.
Incorporates high performance SQL client /server database architecture for both single user and multi-user network applications.
Prints loan contracts and borrower checks.
Contracts can be customized for mortgage loans, title loans, payday loans and other types.
Feeds into Loan Servicing System Database automatically from origination software.
Loan Origination Software Price: $1495 Plus $75 per page
FAST EFFICIENT MANAGEMENT WITH LOAN ORIGINATION SOFTWARE
Customer Testimonials
Their patience, expertise, and service attitude places Twenty-First Century in the forefront of companies who offer loan origination software. We strongly recommend Twenty-First Century to any lender.
The service provided by Twenty-First Century was as promised, worth every penny, and the people we worked with were enthusiastic, knowledgeable and highly skilled. I would certainly recommend the services and loan origination software of Twenty-First Century.
We received excellent professional service for the installation of the loan origination software at Balcor. I highly recommend Twenty-First Century products and services for the mortgage loan industry.